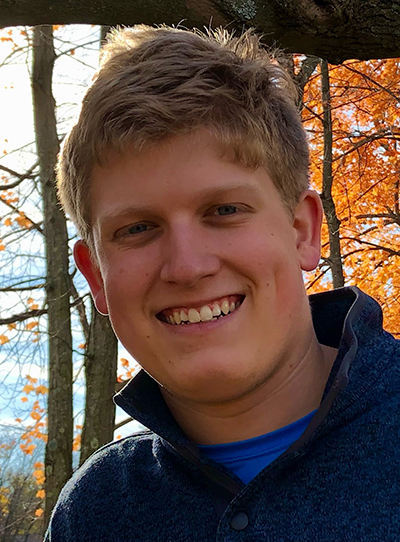 Cameron Hallett
Undergraduate Research Assistant,
Computer and Marine Science
»
Cameron Hallett is an undergraduate research assistant at the Aircraft Center for Earth Studies. He is currently pursuing a degree in computer science and marine science at the University of Miami while also pursuing his teaching certificate through the Professional Training Option.
An avid maker, Cam's passion for technology has existed for as long as he can remember. In high school, he participated in the international FIRST Robotics Competition, eventually earning their highest individual award for his volunteerism and involvement in the program: the 2019 Dean's List Award. His skill set and passion for teaching others ultimately lead him into roles as a mentor for robotics students from kindergarten through high school and as a judge at robotics competitions around the world. Through his involvement as a member of the core team of 24hoursofstem.org, Cam helped bring together technologists, makers, and students from around the world to participate in virtual presentations during the COVID-19 pandemic. Eventually, he would also become a certified Carpentry Foundation instructor and help run several workshops at the University of Miami. Cam's favorite place to be is near the water. Spending many of his summers on the West coast of Florida, he was introduced to the field of marine biology through the Sanibel Sea School. This is where he would spend time as a student and ultimately would aid in the operation of their camp programs for several years. This cultivated his love of the ocean into what it is today, driving a lifelong passion for ocean conservation and research.
In addition to his work at ACES, Cam works in the Paris Lab at the Rosenstiel School analyzing passively collected underwater acoustic data, as well as several other projects. He brings skills in machining, CAD, CAM, electronics, and software development to the team.